Cheesy, creamy sauce takes this chicken cheese steak slider to the next level.
Recipe by Joshua George, RD, Bariatric Dietician with the Bariatric and Metabolic Surgery Center of Cooper University Health Care.
Makes about 12 sliders.
Ingredients:
12 Hawaiian sweet rolls
12 ounces shredded chicken (see recipe)
½ white onion, sliced thin
1 green pepper, sliced thin
1 cup mushrooms, sliced
1 clove garlic, minced
6 ounces fat-free sour cream
4 ounces reduced fat American cheese
½ teaspoon "Better than Bouillon Reduced Sodium Chicken Base"
Pinch salt and pepper
Directions:
Place the onions, peppers, mushrooms, and garlic in a large skillet over high heat with salt and pepper. Make sure the pan is nonstick and gets nice and hot before throwing on vegetables.
Cook onions and peppers down and add shredded chicken and chicken base (or ¼ cup chicken broth). Place on low heat.
In a small pot bring the sour cream and American cheese to a low simmer, stirring constantly.
Place chicken and vegetable mixture on roll and top with cheese sauce.
Nutrition Facts:
Note: King's Hawaiian Roll contributes the following nutrition to above recipe:
90 calories per roll
3 g protein per roll
2 g fat per roll
16 g carbs per roll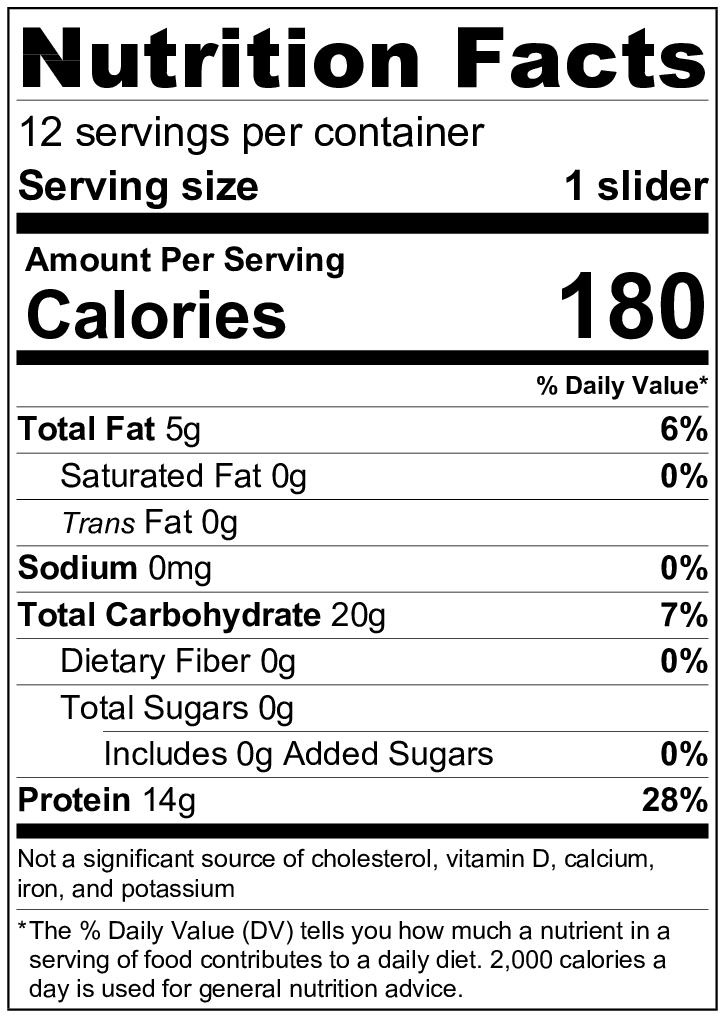 Compare to original recipe: