The main player on your table for the big game: a healthier version of the fan favorite roast beef sandwich.
Recipe by Joshua George, RD, Bariatric Dietician with the Bariatric and Metabolic Surgery Center of Cooper University Health Care.
Makes about 12 sliders.
Ingredients:
12 Hawaiian sweet rolls
1 pound lean deli roast beef, sliced thin
2 tablespoon Better Than Bouillon beef base
24 ounces water
1 sprig fresh rosemary
5 cloves garlic, smashed
½ white onion, sliced thin
12 ounces Yuengling lager
Pinch salt and pepper
For the sauce:
6 ounces fat-free Greek yogurt
2 tablespoons red wine vinegar
3 tablespoons fresh, grated horseradish
1 teaspoon Dijon mustard
Pinch salt and pepper
Directions:
Place the onions and garlic with pinch salt & pepper in a non-stick pan and sauté until onions are caramelized and tender.
Add beer and boil until half of the beer remains. Add rosemary, water, and beef base with a pinch of salt and pepper. Simmer for 10-50 minutes.
In a small bowl combine the yogurt, vinegar, horseradish, mustard, and pinch salt and pepper.
Nutrition Facts:
Note: King's Hawaiian Roll contributes the following nutrition to above recipe:
90 calories per roll
3 g protein per roll
2 g fat per roll
16 g carbs per roll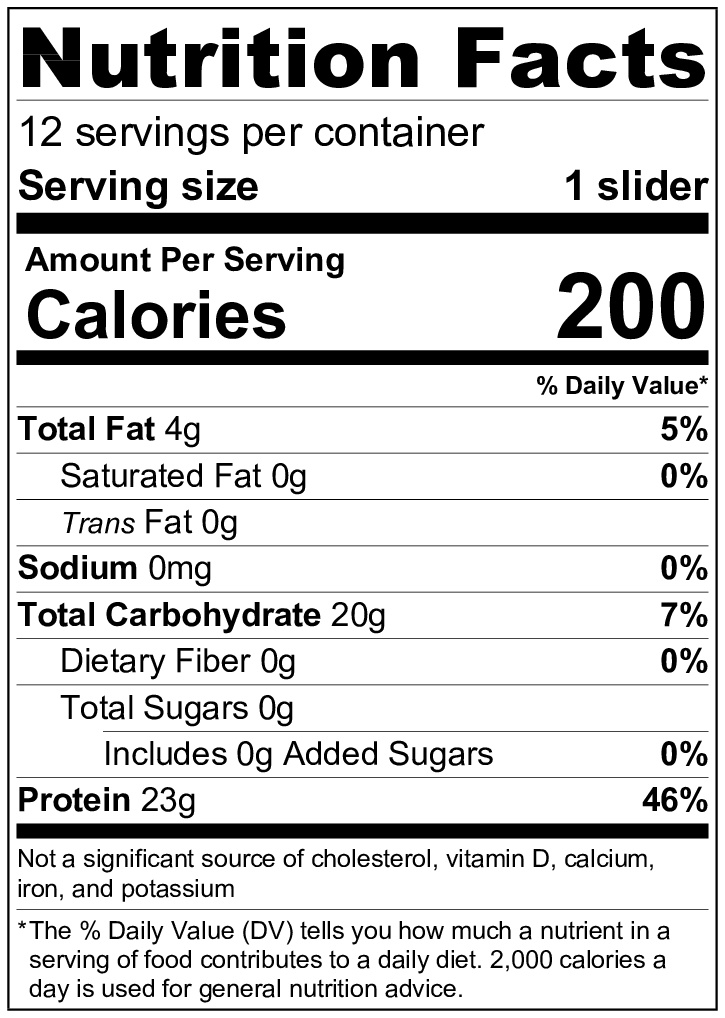 Compare to original recipe: